You are probably familiar with this kind of situation: out of nowhere you get really hungry, but you are unsure where to go, what to buy, or what to cook (and at the end of the day, you get very lazy).
After a long day of work neither my boyfriend nor I have the motivation to cook, so we spoil ourselves from time to time with eating out (especially when it's so warm like these days, but thanks, summer, please stay). Since I missed lunch that day, I was as hungry as a wolf and I remember one restaurant that smelled so good like garlic and olive oil when we were passing by.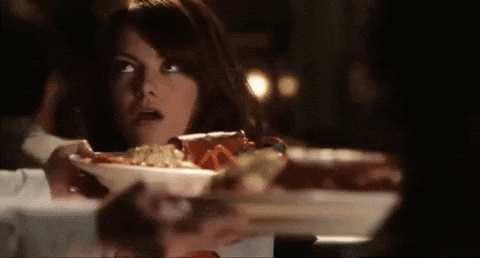 The restaurant is called May am Ufer. Like the name is intending, it is located at the Maybachufer, the place where Neukölln and Kreuzberg meet. We were sitting in a room in the back because there was not a single empty chair left outside. The room was beautiful: wooden floors, candles, stucco ornaments on the ceiling and an uneven wall decorated with paintings and photographs in black and white.
The menu was small, but that's alright. I use to get overwhelmed by big menus anywhere. You flick through, you think you know what you want, you see something more interesting, oh no – that's not vegan. Didn't happen to me with the small menu. I couldn't find a vegan dish, so I just asked the waiter.
They changed a dish into a vegan one for me, so I had: tagliatelle with aubergines, cherry tomatoes, pine nuts and mint (minus the buffalo ricotta). Unfortunately, I didn't photograph the dish, but it was so good. I believe I have never eaten such a delicious pasta dish (in years, or ever?). The portion was perfect, the price was justified. I paid 9€ for my vegan dish, my boyfriend's dish plus buffalo ricotta was 12€.
Would I visit May am Ufer again?
What makes this place so good?
A small curated menu + regional groceries + good atmosphere
Photographs: © Courtesy Of Janatoldme.com, Jana Malderle